Awaiting information.
€339,000
Awaiting information.
HISTORIC CENTER OF MALAGAWe offer studio apartments from 179.000 €, 1 bedroom from 269.000 € and 2 bedrooms from 425.000 €.
Old historic building from 1721, we will restore it with great respect for the original features and convert the old building into 11 modern homes. This is a unique and very charming place to live or to invest!
Well planed and FUNCTIONAL.
All the apartments have a moderm design, respecting the tradicional elements of the existing building. They are spacious, with high ceilings that provide aunique feeling of spaciousness, luxury and elegance. Natural light.
We estimate the construction to start in January 2020 and delivery in April 2021.
The payment structure is 6.000 € to reserv, 30% when signing the private contract and 70% on completion.
Málaga Area Information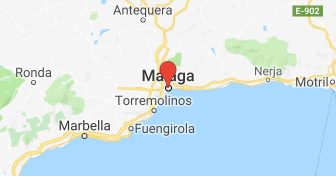 We are currently updating our information about this area. Check back soon to see the latest details about this great location.
Want to see more properties available in Málaga area? Just follow the link to see all of our listings for that location. Alternatively see our full range of apartments or head back to our property sales for all listings.