Immaculate Villa With Great Out-Door Space And Adorable Terrace.
€595,000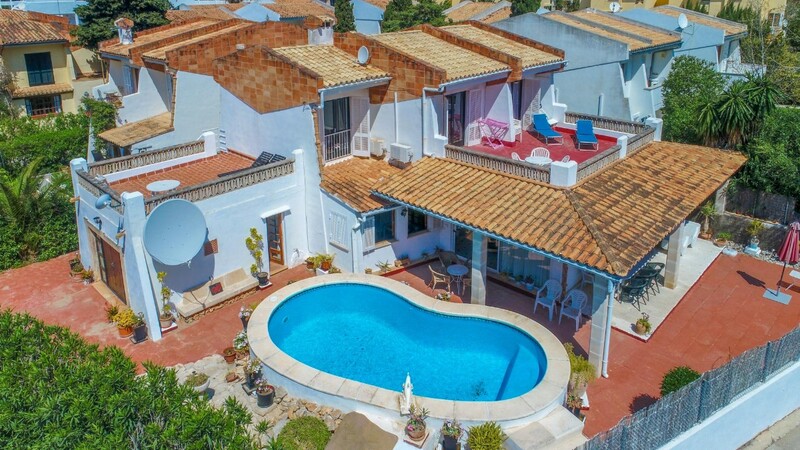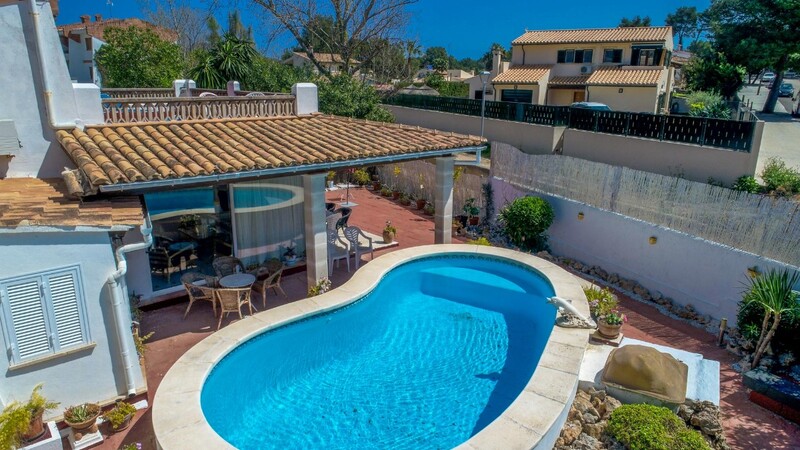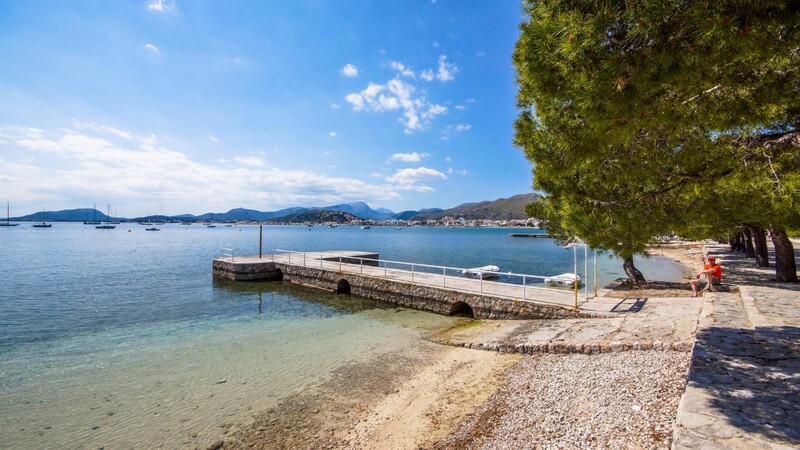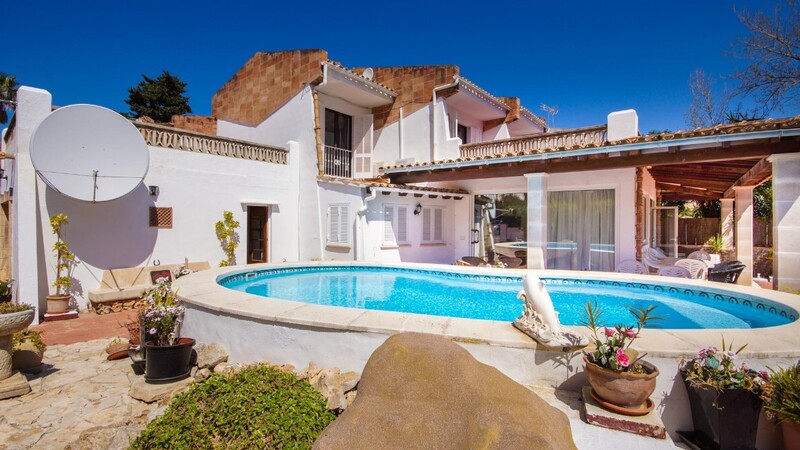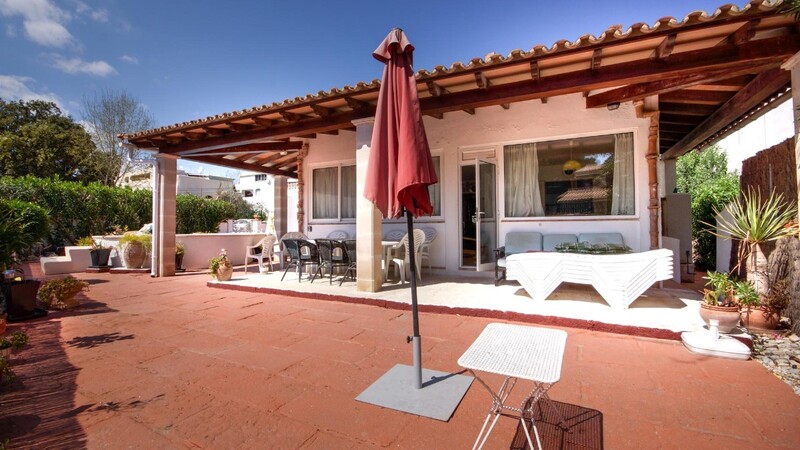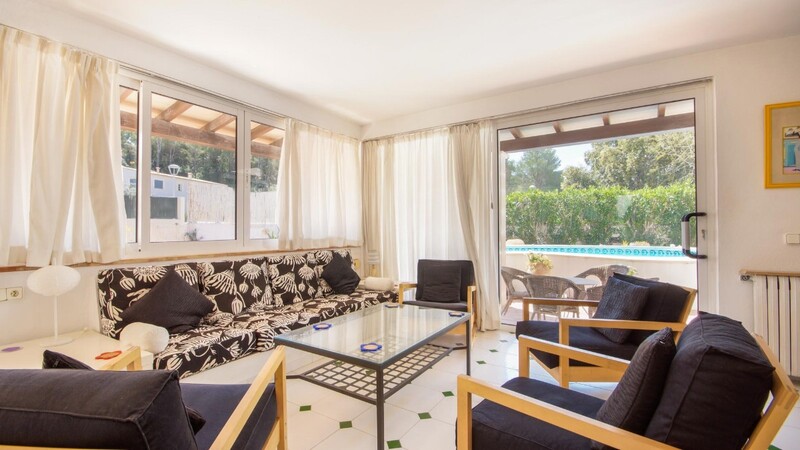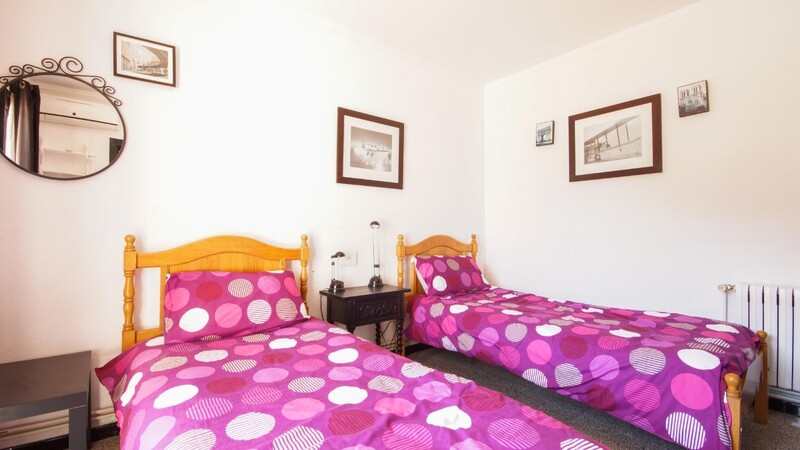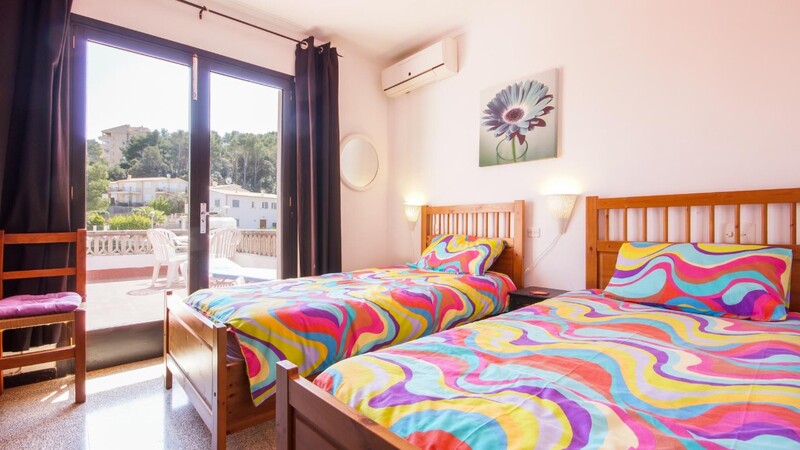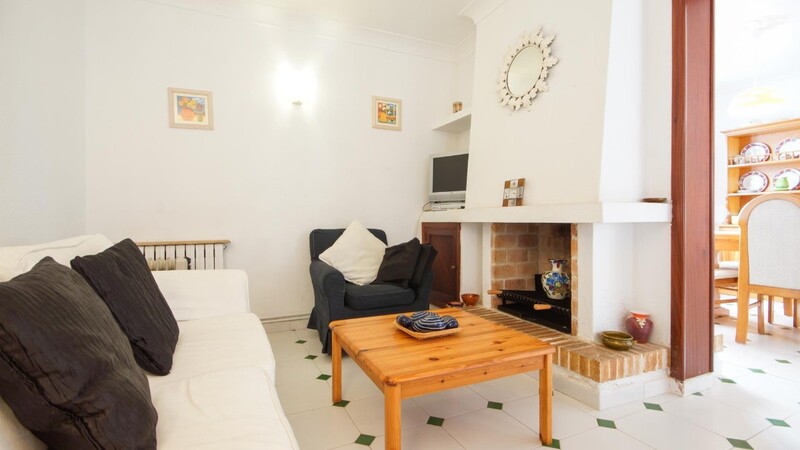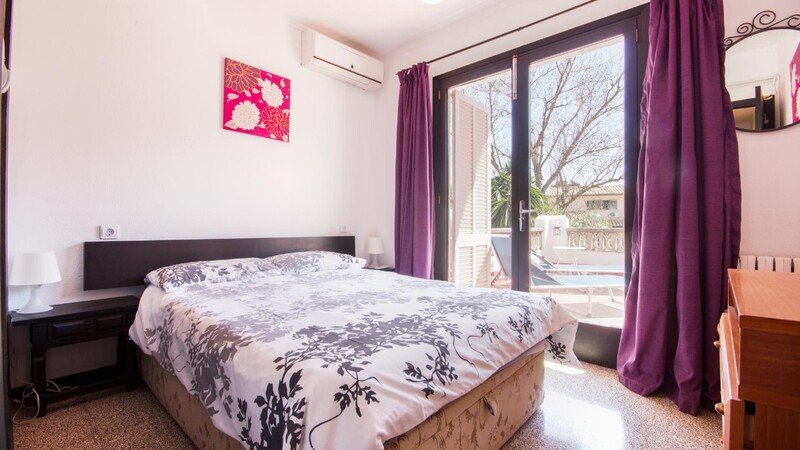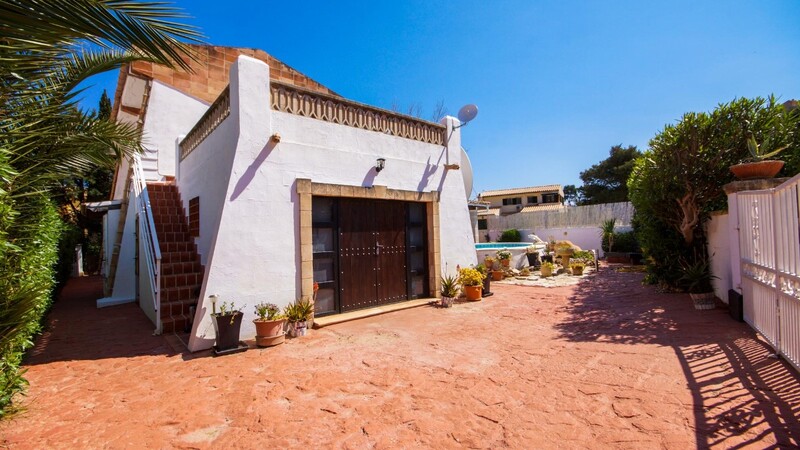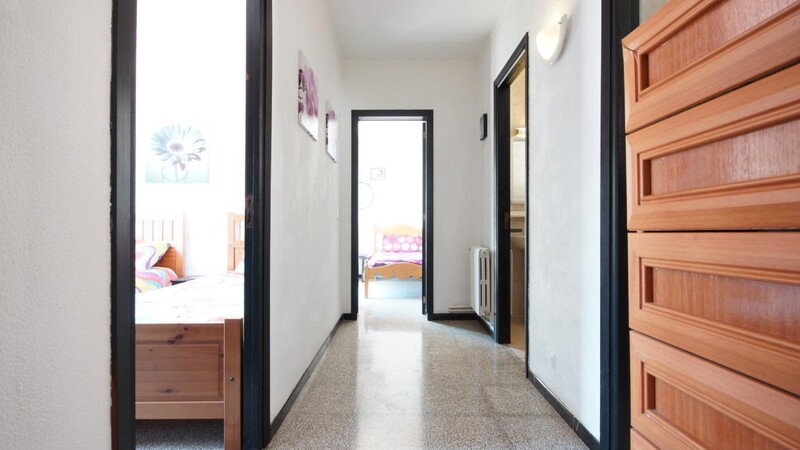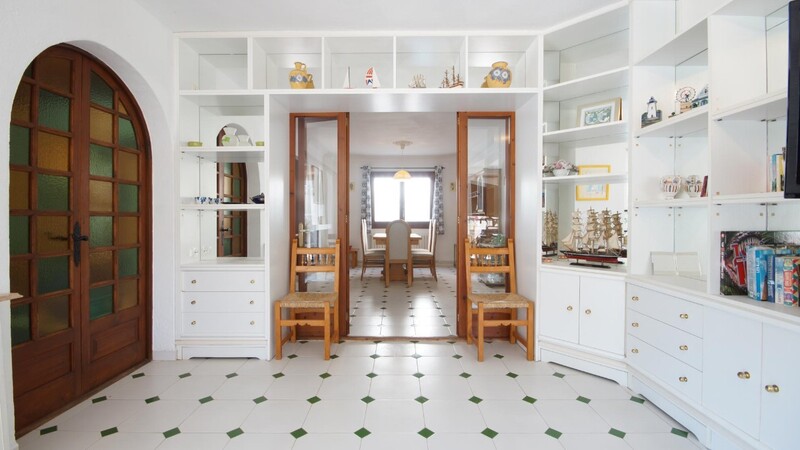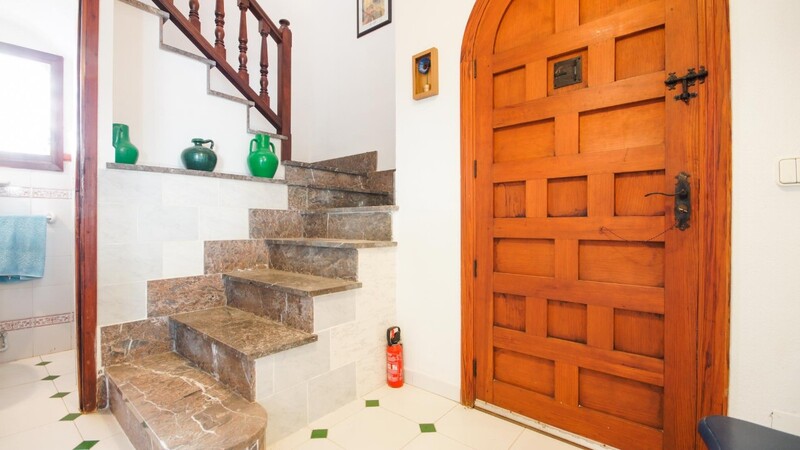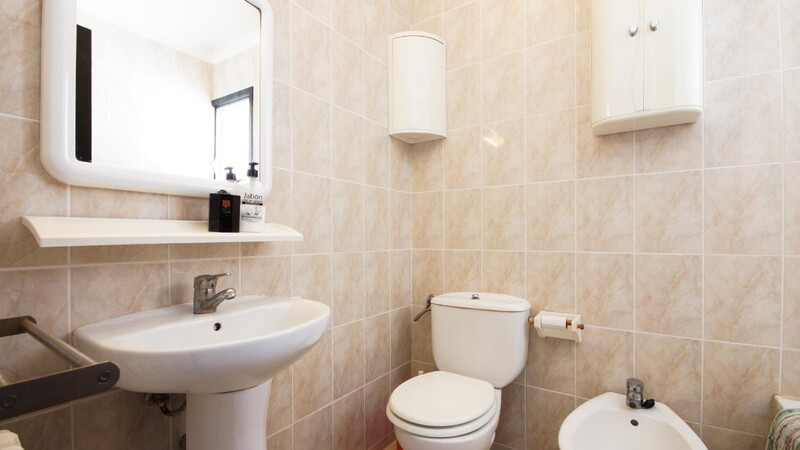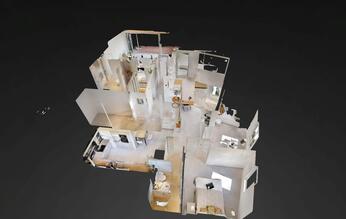 Unique Mallorca Interactive Tour
Fully immersive & interactive 3D viewing in high res, doll house, exterior drone footage & more!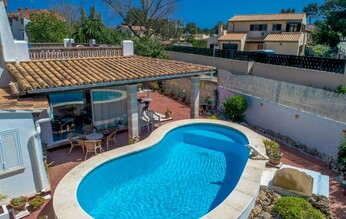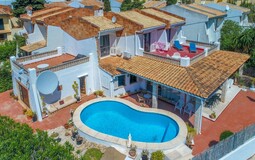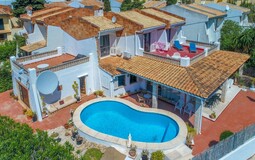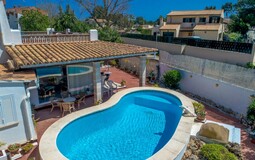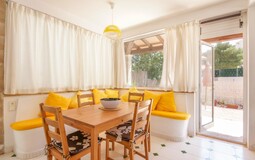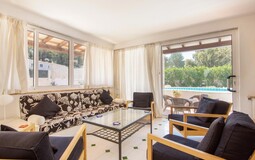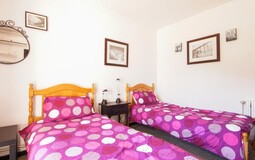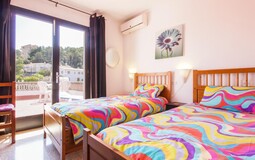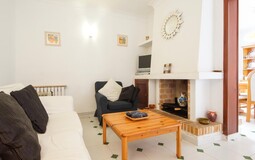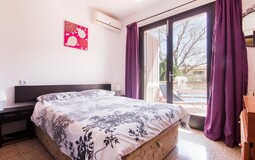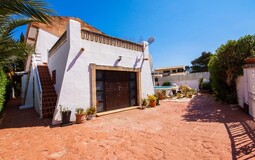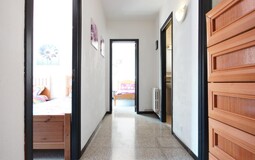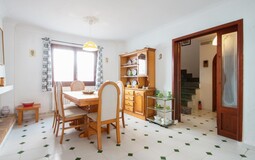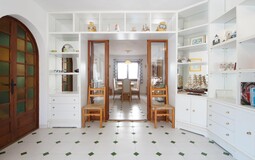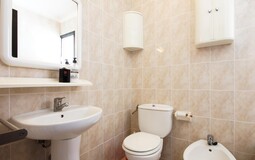 Immaculate Villa With Great Out-Door Space And Adorable Terrace.
Strong winds blow over the blue sea. The ripe grapes look so juicy in the vineyard. It is warm in this summer month and you feel as if those mouth-watering grapes would only quench your thirst. You grab a bunch of those delectable grapes perched high up on the branches.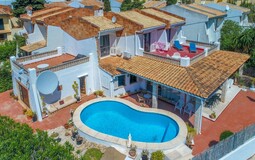 Drop by drop the juice keeps on rolling into your mouth giving you a taste of one of the most flavorful fruits in Pollensa. When the thirst gets quenched nothing else comes to the mind and you sit on the ground and roll up your eyes to the faraway valleys shining like a velvety sheet of green and close your eyes.
Yachts sail across the sea and people from all ages of life sit by feeling one with nature. A smooth walk down the beach and you reach the awesome villa. The home greets you with the kidney shaped pristine swimming pool surrounded by flower pots and ornamental plants.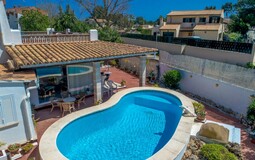 An appealing dolphin made of ceramic adorns the swimming pool which is really loved by our children. They would feel all at home with so much of beauty around. The covered terrace with ample space is more than enough to accommodate everyone.
When you start exploring the enviously spacious home the lounge startles you and you stop for a while. Huge windows and doors take you inside the heavenly room painted in off white with matching curtains and floor.
Coffee colored sofa set completes the look with comfortable seating arrangement. The breakfast area looks onto the pool and garden areas. The bedrooms are simple yet exude class and style with lots of space for fancy furniture.
Lovely big shutters enable you to just walk out on the terrace and enjoy the panoramic views. Air conditioning is available in all bedrooms for those very hot summer nights with completely fitted wardrobes.
A steady flight of steps takes you directly up to the upper terrace where you can spend some quality time partying with friends over the weekend. As you look around the hills the world comes to a standstill! Completely awe inspiring! The mountains appear so near.
There are ample terrace areas, covered and uncovered at both ground and first floor levels, a patio garden area and good sized oval swimming pool. The kitchen is chic with lots of space with the state of the art gadgets to make your cooking faster and simpler.
The dining room adjacent to it is cozy with shelves to accommodate all the prized crockeries. As you walk past you will find a small room with a book shelf adorned beautifully with a Mallorcan styled arched wooden door with intricate glass pieces giving it a larger than life look.
There are a variety of porcelain vases that you will find artistically decorated all over the home, something that you will not be able to miss.
The home with its modern outlook also has touches of Mallorcan architecture which makes it an interesting blend of both the worlds giving it a rather ethereal feel where you will always feel at home. So if you want to live just next to the beach amidst Spanish beauty and culture we just have the place for you. Home sweet home!
Puerto Pollenca is one of the most popular family resorts in the entire Mallorca offering great activities beaches bars and restaurants to the visitors who come here every year. The horseshoe shaped bay is well protected from strong winds and so the calm, warm water of the Mediterranean seas are ideal for holidays by the beach.
The Plaça Mayor, which is dominated by a Parroquial church dating back to the 18th century, is the scene of one of Mallorca's best Sunday market, attracting many nationalities. The square offers several good cafes where you can enjoy a 'café con leche' and watch the world go by.
Don't miss a walk through the lanes to discover the artistic tradition and important sights of the town. If you like arts and crafts, you will find yourself in paradise.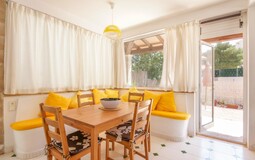 A visit to Monti-sion, the former monastery and college, guides you to 365 steps leading to the El Calvari. This straight flight of stairs ends at a church from the 18th century. Tradition holds that the 14th century statue found inside of the crucified Christ was discovered by fishermen at Cala Sant Vicenç.
The walk up is framed by cypresses and here and there you get a glimpse of small gardens and charming houses. The stairs can be tiring, and it's worth taking a bottle of water with you - particularly in hot weather.
Your reward at the top is magnificent view of the area surrounding Pollensa. There is a small café adjoining the church run by a Swedish-Spanish couple, where refreshing drinks and ice-creams may be purchased.
Port de Pollença Area Information
We are currently updating our information about this area. Check back soon to see the latest details about this great location.
Want to see more properties available in Port de Pollença area? Just follow the link to see all of our listings for that location. Alternatively see our full range of villas or head back to our property sales for all listings.
Additional Features
5-10 minutes to Golf Course
5-10 minutes to shops
ADSL
Air Conditioning
Air Conditioning Hot/Cold
Balcony
Barbecue
Charming Property
Close to all Amenities
Corner building
Corner plot
Covered Terrace
Detached Villa
En suite bathroom
Excellent Condition
Fireplace
Fitted Kitchen
Fitted Wardrobes
For Sale
Walking distance to beach
Walking Distance to Cafés
Walking distance to rest.
Walking distance to shops
Walking distance to t. centre