Guide to Schools
Mallorca has a number of excellent International Schools offering your child a unique learning environment. An international education is an invaluable experience for a child, teaching the values of cultural diversity and acceptance from a young age.
For families who are new to the island, the schools offer an opportunity to become part of a community with many events bringing parents together. Fees vary however all are reasonable compared to those of independent schools in the UK.
The below schools are all fee-paying establishments that have serviced the children of the island's international community for many years.  Please contact the schools individually for further information.
An International Education in Mallorca – Unique learning environments
Bellver International College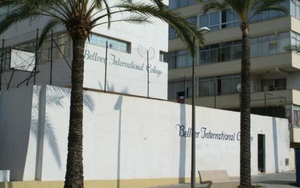 Bellver International College accepts foreign students and Spanish nationals aged between 3 – 18 years.  Students are taught in English, however all become bilingual in English and Spanish.  A wide range of subjects are offered at GCSE and A/AS level.  Spanish teachers provide the requirements for Spain's Ministry of Education.
Pupils are accepted via an interview between parents, pupils and the School Principal.  There is an entry test for the Senior Department.
Bellver International College, Calle Jose Costa Ferrer Nº5,
Marivent 07015, Palma de Mallorca
Telephone: 971401679
Email: info@bellvercollege.com
King Richard III College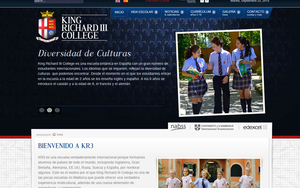 King Richard III College accepts pupils from 2 – 18 years from a wide international community.  The school prides itself on its multicultural environment and offers both the English primary and secondary school system alongside the Spanish system of education.
Admission is via an entrance exam and interview.
King Richard III College, Calle Oratorio No. 4, Portals Nous,
07181
 – Calvià, Mallorca
Tel. 971 675 850
Email: office@kingrichardcollege.com
The Baleares International College
Serving the international community since 1957, the Baleares International College accepts foreign national students from the age of 3 until they have completed their advanced level examinations.  The school follows the British primary and secondary curriculum with a wide range of subjects offered at IGCSE and A Level. Spacious new premises offers excellent facilities including an indoor sports center, swimming pool and state-of-the art ICT suite.
The Baleares International College, Crta. Cala Figuera, 3A;
Sa Porassa; Calvia; 07181
Tel: 971 13 31 67
Email: office@balearesint.net
Queens College
Queen's College accepts foreign and Spanish students between the ages of 3 – 18 years. The school follows the British National Curriculum, preparing students for GCSE and GCE 'A' level examinations. Equivalent qualifications in the Spanish Education system may be obtained by those students who study subjects from the Spanish Curriculum.
Queens College, Juan de Saridakis 64,
07015, Palma de Mallorca, Spain
Tel: 971 401 011
Email: info@qcmallorca.com
The Academy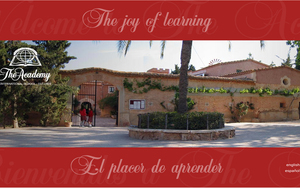 The Academy accepts students between the ages of 3 – 16 years.
The school is affiliated to the University of Cambridge International Examination Board (CIE).
The Academy prides itself on offering an excellent balance of academic and non-academic subjects within its beautiful, rural setting.  Admission is via a formal interview with the student, parents and School Principal.
The Academy International, Camí de Son Ametler Vell Marratxi
Tel: 971 605008
Email: info@theacademyschool.com
Agora Portals International School:
Agora Portals International School offers a pre-school, primary and secondary education.
It is an Integrated Centre of Musical Education and has an excellent range of modern facilities including an indoor swimming pool and sports hall.  Fluency in English is a priority with many teachers being native English speakers.  Students study towards the International Baccalaureate.
Agora Portals International School, Carretera Vella d'Andratx,  Calvia 07181
Tel: 971684042
Web page: https://www.colegioagoraportals.es/