Drones over Andratx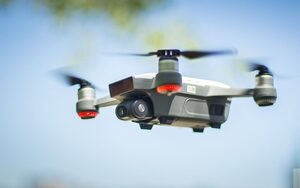 Andratx Town Council have come up with an innovative way to study the water currents around the area of St Elm and have enlisted the help of several drones to help them in their analysis.
Over a period of 4 days, the drones were sent out at the hottest part of the day, which is the best time to determine the density of phyto plankton, which offers an insight into the temperature fluctuations of the sea in the surrounding area.
With the help of this futuristic method, the Council hope to install a system of mechanical pumps, which will push out the plankton from being too close to the shore line, which gives the sea a green appearance and in turn this will maintain the vibrant turquoise colour of the beautiful Mediterranean thus helping to conserve the blue flag status of which the beautiful resort of St Elm proudly boasts.
One certainly hopes this futuristic outlook will ensure we have many more fabulous decades enjoying some of the most crystal clear water one has ever dreamed of and for those of you who have not experienced this idyllic resort, its straight out of a picture postcard in the beauty stakes and for certain worth a visit with its golden sands and glamorous vibe