Mediteranean Island Days & Mediteranean Island Ways…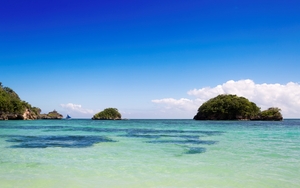 Mallorca is joining together with its sister Balearic Islands of Ibiza and Menorca in order to create a new empire. Alongside the other Mediterranean islands of Corsica (French) and the island of Sardinia(Italian), they are to form a powerful alliance to boost their economies, promote their needs and solve common issues that they face altogether.
They autonomously agree that they have more in common with each other than their host main land states, and are forming a union to ensure their desires, funding and laws are upheld in the eyes of the E.U. A truly historic first, these islands are all influenced intensely by tourism and have a low gdp, yet remain rich in natural resources.
One highly advantageous issue they will raise is to lobby for a more appealing tax regime to encourage foreign investors, such as is in force in the Canary Islands. By introducing a more favourable tax system they believe they can boost their economies much further as well as improving their own travel links directly interconnecting the islands and facilitating transport from one to the next on a long term basis.
This heralds great news for the Mallorca property market, which can only see further benefits from this alliance with increased year round transport improvements, more targeted tourists and a rising volume of property investors from across the globe.