Record Flights Mallorca for Summer 2016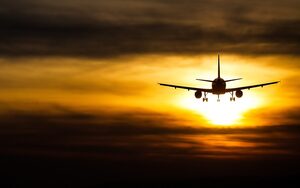 We have been aware for some time now that the Balearics have continued to increase in popularity and for good reason and now according to the figures from "Eurocontrol" we are once again expecting huge numbers with around 39 Million passengers expected to land on our beautiful islands this year.
This will mean a whopping 4.1 million more people that last years, breaking last year's record breaking figures by 6% for Mallorca and a massive 11% and 10% for Menorca and Ibiza.
The great news is that increasing tourism always means a boost to Mallorca´s economy and a further surge in demand for properties both for sale and for holiday rental island wide.
One of the reasons for this increase is that many of the airlines have diverted their flights destined for Turkey, Egypt and Tunisia due to continued terrorist threats coupled with holidaymakers increased desire to visit our glorious island.
We want to share our enchanting islands and all the fabulous things they have to offer and will be offering a genuine Welcome and a smile from our sunshine shores…