Guide to Buying Property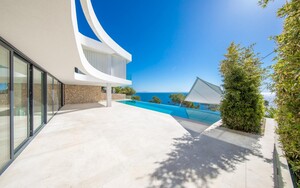 Buying a property in Mallorca should be a fun and exciting process.
Here at Unique Mallorca, we aim to take care of you throughout the whole experience – holding your hand all the way through and giving you as much or as little help as you need, ensuring you enjoy the purchase procedure from start to finish.
To help you on your way to becoming a new property owner we've put together the guide below to share some of our tips and advice. This information should help everything flow smoothly from start to finish.
Let us handle all the details so that you don't have to
Try not to work with lots of realtors. It will be easier and less confusing for you if you are able to pick a select few agencies to deal with. As many estate agencies have the same properties on their books, many will give you conflicting opinions about different areas of the island, in order to compete with each other. We advise you to make your selection based on trust and quality of service. You should ask; how well do you communicate with your realtor, can you depend upon them to listen to you and hold your best interests at heart, do they have experience in their field and how able are they to hunt down properties that suit your needs, how reliable is their information ?

Try to educate your realtor about your lifestyle and to explain what property features are important to you. The more information that they have about you and your family, the easier their job will be and the more likely they are to find a location and a property that fits you perfectly.

Know your finances. Before you begin, it is essential to know the limits of your budget. Make some realistic calculations as to how much you can spend without putting yourself under extreme pressure or risk. This means; understanding the purchase costs involved (your realtor can provide this information), knowing the quantity of funding required as a deposit for a mortgage, gaining information about mortgage options available to you – interest rates, lending terms and the paperwork required to apply. Having this information will be vital at the early stages, sharing it with your realtor will enable them to know which properties they can show – sometimes a fantastic property may seem like it is beyond your reach, but with the right negotiation and mortgage assistance, this is sometimes not always the case.

Start Looking. The more properties you visit, the higher your chances are of finding your perfect home. Using estate agents that network will make your life much easier and will give you access to many property databases by simply walking into one office. Ask your agents advice about this.

Try not to appoint too many properties in one go. We understand your impatience and that sometimes, you may wish to see as many properties as you are able, in the shortest possible time. Although we are happy to oblige this desire, we recommend pacing yourself, giving you enough time to fully digest and view each home. This strategy avoids confusion and takes a lot of the pressure away from the process. Sometimes, if you are visiting for a specific viewing trip to the island, and only have a couple of days, we understand that this calmer and more relaxed schedule is not an option. In this instance, you should liaise with your realtor very closely before arriving and set a viewing schedule that maximises your time and ensures that no minute is wasted.

When out viewing the homes, the primary visit should be about gaining a feel for the property. Consider the location, size and distribution; does it suit you and your family? From your initial selection, you can sit with your realtor and go through the pros and cons of each home, making a secondary shortlist of properties that are contenders for second viewings. We advise making notes as you go round the homes, especially of you have a heavy viewing schedule and a lot of properties to visit.

Ask lots of questions. When you visit a property for the second time, you should be looking at the house or flat on a much deeper level. Look for potential reforms you may wish to undertake. Which improvements are essential and which ones are cosmetic. Factors we believe you should check :-

Mallorca has a very humid climate and occasionally homes can be troubled with damp. You should look for tell-tale signs and discuss them with your realtor. Remember to look inside wardrobes and cupboards and check corners – both ceilings and lower corners, inside and outside the property.

Work out which areas of the property have sun and which don´t, how does this suit your lifestyle?

Ask about fully legalised areas of the property. Are all the constructed areas in the official deed and on the original plans for the property?

Check water pressures throughout the property – don´t forget showers as well as sinks.

Turn on heating and air-conditioning units, check thermostat controls and other household appliances such as fridges and dishwashers etc. Ensure they function correctly – if possible leave them running whilst you view so that you can make sure they stay on.

Ask for copies of recent utility bills, rates bills and / or community fees. Look fro any irregularities or excessive amounts – for instance high water bills could indicate a leak somewhere in the property. Any material you can acquire with regard to community rules and regulations can also provide important information that may influence your final property selection.

If buying a new home, you should find out more about the constructor, do they have many properties for sale on the island. Have they done many previous projects and are they providing guarantees and offering an appropriate after care service?
You should not be afraid to voice your concerns and questions to your realtor. We are there to assist you and to make sure you have all the data you need to make a fully informed decision about your desired property.
Once you have selected a property or properties you wish to proceed with, your realtor will discuss negotiation strategy with you and time scales. Many factors can influence the end price – every case is different and handled on a very personal basis. Negotiation is one of the most delicate parts of the buying process and must be handled with considerable skill and political finesse.
This is where our vast experience becomes invaluable and you should feel entirely comfortable to work closely with your realtor and place trust in us to work on your behalf – securing the property or properties at the most competitive rate we believe can be achieved.
Once you have found your perfect property you will want to proceed to the next stage. Here you will find a step by step guide to the buying process in Mallorca. Please feel free to ask one our experienced agents if you have any further queries about this guide.
Select a legal advisor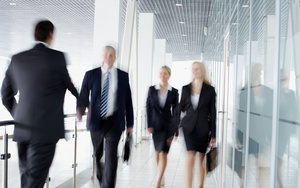 At Unique Mallorca we always recommend the assistance of lawyer who is fully qualified & experienced in Spanish Property Law. You can choose your own independent legal representative or ask for a referral from local sources.
Once appointed, your lawyer will be able to ensure that that things move more quickly as they have the knowledge & ability to handle everything on your behalf and ensure that are correctly advised from the beginning.
We have several excellent lawyers that we can recommend – each is from the most reputable legal firms in Mallorca. We can offer you a legal team that are fluent in your native language & each will ensure that things go as smoothly as possible, that you are kept informed, up-to-date and clear on all the important steps along the way.
Prepare to reserve the property
Upon confirmation of an agreed sales price your lawyer will carry out searches in the Land Register and complete other essential background checks on the property. They will need to ensure that the property you are purchasing is free of charges, debts or legal complications that may present problems for you at a later date. They will then confirm the terms of the purchase in writing, so that both you and the vendor have a clear understanding of your position.
Independent Survey
If you are applying for a mortgage then the bank will normally carry out a valuation of the property for their own records. If not then you can use an independent surveyor. Ask your bank, lawyer or estate agent to recommend one. If you are having the property surveyed then you should do this before you pay your deposit or ensure that the option contract (see below) states subject to survey.
Exchange of private contracts – the "Contracto de Arras"
Once everything is agreed and understood, your lawyer will prepare an Option Contract. For straight forward contracts this can happen relatively quickly – within 10 days, but it can also take a lot longer. If the sale has many terms and conditions, then this contract will certainly take more time to complete. This "Contracto de Arras" will detail all the pre-agreed terms of your offer and sale conditions and should also include the date (mutually agreed by you and the vendor)  for final completion at Notary.
In Spain, upon the exchange and signing of the option contract, it is standard practice for the purchaser (you) to pay 10% of the purchase price. This is a non-refundable deposit and you will not receive this money back – should you choose to not complete on the sale. This "deposit" money is usually held by a lawyer. If the vendor does not complete or fulfil their part of the option contract then they are required to return the 10% deposit back to you, the purchaser, and to pay you a further 10% for damages.
Here are some important factors that your lawyer should check before they allow you to sign an option contract:
The original or full copy of the Land Registry Document confirming that the title is clear.

Receipts for payment of (IBI) land tax & Rates for. Your lawyer should request the last 5 years worth of receipts in order to ensure that they are also paid up to date.

If you are buying a Property located in a community, your lawyer will investigate the owners' association. They will ensure that the community fees are paid in full and that the association themselves have a clean history.

The vendors service charges & utilities (electricity, gas etc.) Your lawyer should confirm that they are paid up to date.

If you are buying the property with any contents then it is standard practice to include an Inventory – this can be carried out using a traditional written inventory – or more commonly today – a photo inventory – detailing all the items (furniture & fittings) that are to be included in the sale.
A completion date is also agreed and entered into the contract. This will state a certain date allowing both parties to be on the island at the same time for the signing of the deeds. To grant "power of attorney" to your Lawyer can be really worthwhile, as it allows him or her to sign the deeds on your behalf and avoid any unforeseen situation at time of completion or simply allow you to remain in your home country or elsewhere at the time of signing.
The Final completion (signing of the Deeds- Escritura) is signed before a Public Notary. Your lawyer on the day of the signing will provide you with another "up-to-date" copy of the Land Registry Document to confirm clear title etc, together with copies of the vendor´s service charges (rates, electricity, gas bills etc.) stating that they have been paid up to date. The Title Deeds will be translated into English by your lawyer and checked by the Notary before the final signing.
Final completion at the Notary
In Spain, a sale is only "officially" completed when the public deeds are signed in front of a Notary. In order for this to be done, the final payment must also be made, and full property possession is handed over to you (the buyer). This "Escritura" (title deeds) always details the property owners name and a full written description of the property and its situation.
Under Spanish law it is essential for this document to be signed in front of a Spanish Public Notary. A Notary is a public official who officiates the sale on the public record and confirms that the process and contract has been understood by all parties concerned.
If you are unable to attend the signing of the deed personally then it is possible for you to grant a Power of Attorney to a representative to attend on your behalf (normally your lawyer).
The balance of the purchase money is paid upon completion (Euros / Sterling). The final payment is usually done in one of two ways:
If it is a Sterling or Other Currency transaction, your bank must transfer the required amount before completion to the bank stated in the contract.

If it is a Euro transaction, you must arrange with your bank to transfer the required amount before completion to your Spanish bank
It is advisable that you transfer all money 7 days prior to the date of completion to ensure it is in the right place at the required time. Due to legislation lately applied, the payment or transfer receipts or documents that prove the payments must be attached to the documents even if it is done in a foreign country or in between foreign banks.
If you intend to sign the deeds and attend the notary appointment in person then it is advisable to be on the Island at least 48 hours before completion as it will be necessary for you to do the following:
Make a final inspection of the property

Meet with your lawyer to go through the method of purchase, sign direct debit forms for all your service charges and obtain your NIE number.

Meet with your bank to collect cheque book, credit card, etc.
Completion is usually set for the following day. At a "Public Notaries Office" in the area. Your lawyer, agent and the vendor will all be present. If you are taking a mortgage then the banks will also be present. After this, you will receive your keys & a photocopy of the deeds in your hand.
Note: At all the above meetings you should be accompanied by your estate agent.
Registry
Once signed, the Notary will send a note of the deed to the Land Register. Your Lawyer will arrange:
Transfer of accounts & direct debits with any utility supply companies.

Official Registration of your title deed . This can sometimes take up to 4 months.

Payment of any taxes
Other considerations
NIE number:  This is a unique number assigned to you as an individual and is an essential part of property purchase process. You can sign an option contract and pay a deposit to reserve a property but will be unable to "complete" the sale without having this number. It can take anywhere from 1 – 2 months to process and obtain this through normal channels, but do not worry if you cannot wait this long, a good lawyer can "fast track" the process if necessary.
Bank account: Another essential part of the process is the opening of a Spanish bank account. It is required to have one of these in place to house all your direct debits & utility bills. If you are applying for a mortgage then you will probably already have a bank account opened – associated with your mortgage payments, but if this is not the case then one of our agents will be able to advise you on a reputable local bank to use.
Purchase Costs
In January 2013, the government updated and modified the structure of these costs. Here is a further breakdown and summary of these costs:
Taxes
(IVA): (Spanish   VAT).   This   figure   currently  stands   at   a   rate   of   10%   on   newly constructed properties.On a re-sale property you pay a transfer tax instead of the IVA – this is currently set on a sliding scale and varies according to the price of the property:

For Resale Properties:

Up to 400,000 euros – 8%

400,001 – 600,000 euros – 9%

600,001 – 1 Million euros – 10%

1 Million euros + – 11%>

Stamp Duty: This is not payable on a resale property, but for a new property, you will also be required to pay 1% of the purchase price.
Other Charges
Notary: These vary from Notary to Notary & also depending upon the value of the property.

Land Registry: These are mostly charges for administration and normally amount to a very small portion of the overall cost.

Lawyers Charges: Most lawyers charge between 0,75% & 1,5% + depending on the deal itself and the amount of work required.
Notes about Other Possible Fees
Mortgage fees Remember that if you are taking out a mortgage on the property there will be an arrangement or "set up" fee. These vary but as a guide, you should allow around 1% – 2% as detailed above – for the banks arrangement fee and other associated costs. The bank will confirm the mortgage arrangement costs prior to agreeing the mortgage so that you are clear on this exact figure from the outset.
Reclaiming your Expenses
Most people are not aware that they can use most of these buying fees – to off set any capital gains tax (this is the tax payable on any profit you make when you sell the property). You can also use other expenses against this tax – for instance any extensive reform work that you do on the property or upgrades. It is imperative to ask for official receipts & invoices or "facturas" for any of these works so that you can give them to your tax advisor. We recommend using a good tax advisor right from the beginning of your purchase – they can handle all your paperwork and advise you of the best way to navigate the system. Making life a lot more simple and cost effective right from the start.
Financing your purchase
If you need finance then we can help. We can offer a variety of mortgages through Spanish banks. Spanish Mortgages are currently favorable due to low interest rates and we will shop around to find the best deal for you. We can do most of the hard work, from opening the account on your behalf, to working out all the finances and dealing with the paperwork and correspondence.
Banks in Spain are usually happy to give up to 70 % mortgages to Non Spanish Residents and up to 80 or 90% for Residents. This is based on THEIR valuation of the property and can vary subject to individual status. Setup costs for mortgages are usually between 1% – 2% of the property value & the valuation costs around 0.5 – 1 % of the property value.
To apply for a mortgage you will need most or all of the following documentation:
Nie Number (This can be obtained by a Spanish lawyer on your behalf)

Tax Returns & / or Wage Slips

Copy of employment contract

Accounts (in the case of self employment)

Passport
Please remember that the above is just a guide – you should always seek the advice of professional legal advisors & tax consultants to obtain the most current & accurate information.
This information is also intended for your own personal information and reference.
Need help or have a question about our service? Contact us today and we'll get right on it. We look forward to speaking with you.
Philippa & Michael